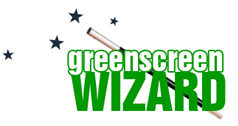 Green Screen Wizard Photo Booth
Starting the Photo Booth
Back to index...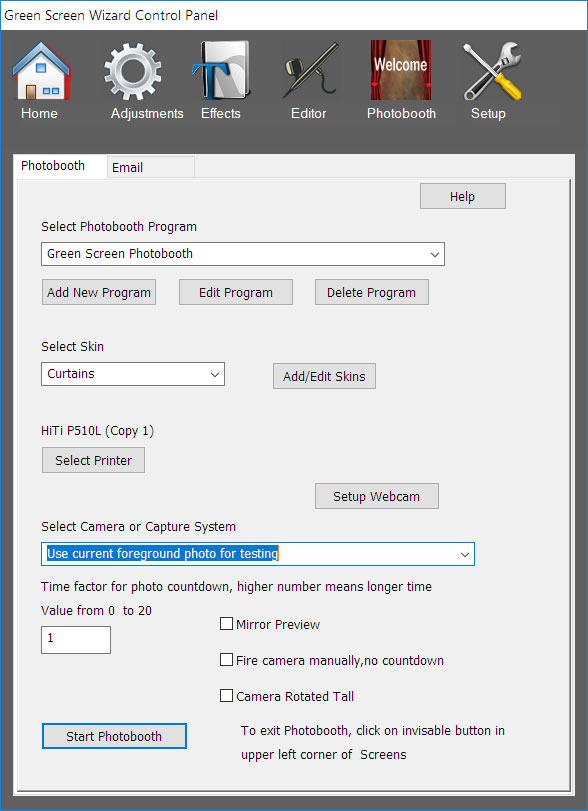 After installing the system click on the Green Screen Wizard Photo Booth icon on your desktop to start the program. After starting Green Screen Wizard Photo Booth you will see the Photo Booth Dialog. To run the Photo Booth you must select a program, a printer and a camera. If you select an Webcam you will be asked to adjust your setting.
Once this is done (your last selections will be remembered) you can click start Photo Booth. It is that easy! The screen will fill with the Photo Booth Pages. What pages are shown, what they do and how they look is controlled by the program you are running and the "Skins" that were selected by the program. There are a few setting on the dialog:
If your camera is rotated to take portrait style photos, click the rotate tall. You can select to mirror the input so that your movements in the live view will seem more natural. If you want to control the Photo Booth yourself , you can trigger when the image is taken.
The Photo Booth comes with some standard programs. These programs are not intended for final use but rather as examples to help you create your own Photo Booth programs. Green Screen Photo Booth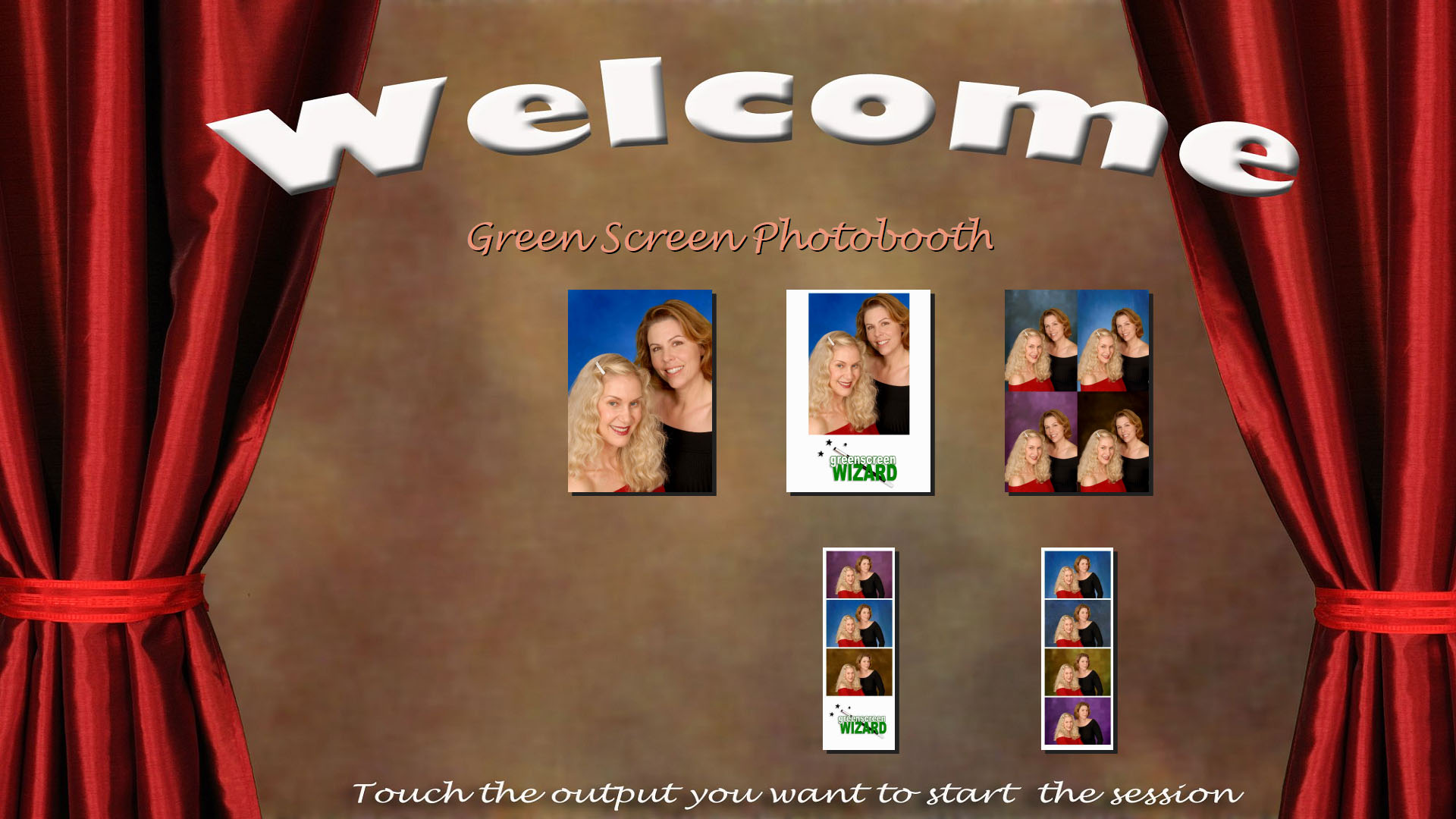 The Green Screen Photo Booth program shows many output templates. The user is asked to select background once an output is selected Photo Booth No Green Screen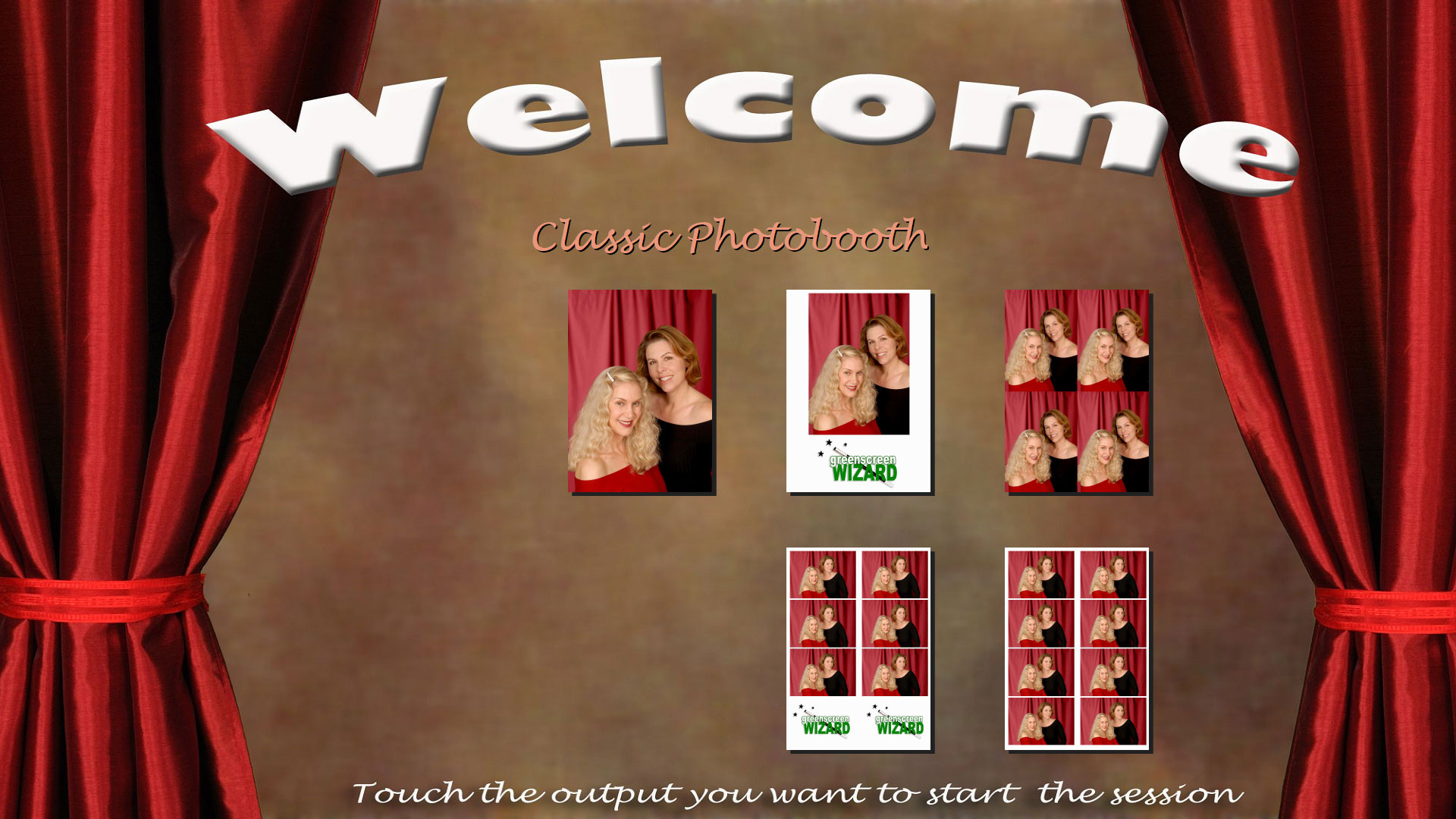 This program has many Output Templates, but has Green Screening turned off so you do not need to make a background choice. Green Screen Event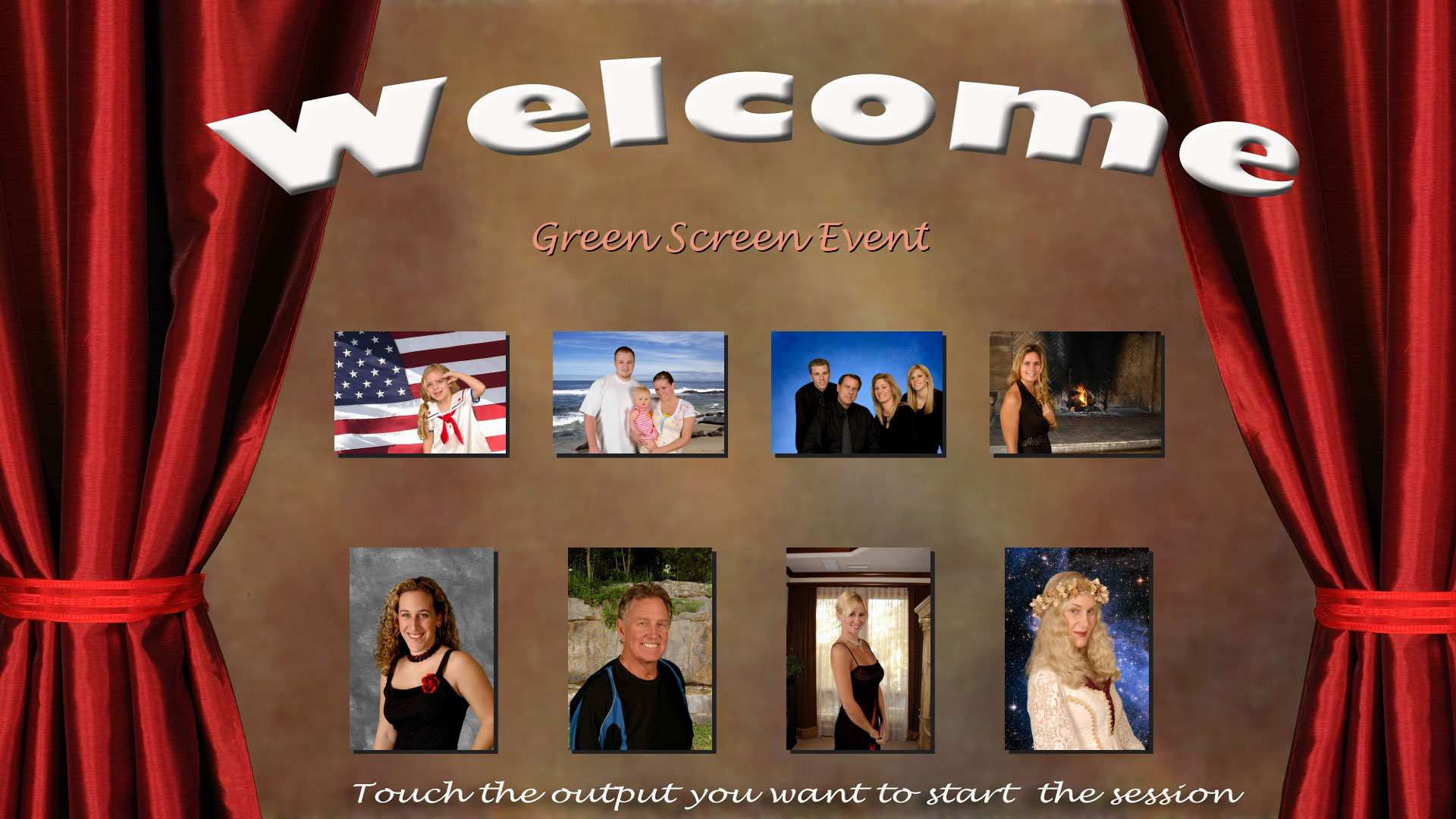 The Event program shows a mix of Portrait and Landscape output. The backgrounds are pre selected so the use does not need to take the extra step of selecting backgrounds. Green Screen Overlay Demo
This programs shows how overlays can be used in image definitions files. Green Screen Portraits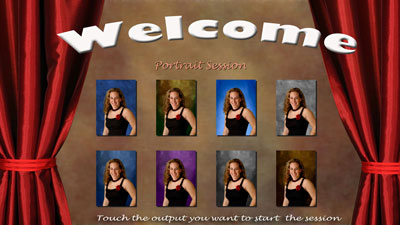 This programs uses pre selected background choices and shows how the Photo Booth can be used to automate high quality portraits. Passport Photos
This is the one program that is ready to go to take passport photos.